Featured Residency, Fellowship & Attending Physician Openings
To see all 229 residency & fellowhip vacancies, and 220 Attending Physician Vacancies, Log In or Sign Up.
Nuclear Radiology (DR) PGY-6

Active

03/18/2019

Yale-New Haven Medical Center Program

Yale-New Haven Medical Center
P.O. Box 208042
333 Cedar St, EP 2-502
New Haven, CT 06520-8042
Michal Kulon MD


Lisa M Hribko

(203) 200-5180

Comments: Nuclear Radiology Fellowship Positions available for 2019 and 2020.

PREREQUISITES:
- Successful completion of an ACGME accredited radiology residency program prior to start date.

Interested candidates should email the following (No phone calls or faxes please):
- A cover letter explaining your interest in this position.
- Curriculum Vitae.
More Current Residency Openings
229
Open Residency & Fellowship Positions
1027
Residency Swap Positions
220
Attending/Physician Vacancies
To
view current vacancies
and receive
alerts
of future openings:
Log In
or
Sign Up
View Summary of Openings:
By Specialty
-
Most Recent
.






Interested in publishing featured vacancies on your website?
Click here to easily get the HTML code.

---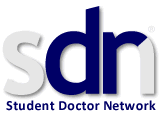 Add your website by syndicating Resident Swap's featured vacancies.