Featured Residency, Fellowship & Attending Physician Openings
To see all 214 residency & fellowhip vacancies, and 10 Attending Physician Vacancies, Log In or Sign Up.
Internal Medicine PGY-2

Active

06/28/2022

Texas Tech University HSC El Paso Program

2000 Transmountain road
El Paso, TX 79911


Sudhagar Thangarasu, MD


John Ramirez

(915) 215-5706

Comments: PGY-2 Residency opening available for July start.

PREREQUISITES:
- Successful completion of PGY-1 year in an ACGME accredited residency program prior to start date.

Interested candidates should email the following (No phone calls or faxes please):
- A cover letter explaining your interest in this position and, if applicable, the reason for leaving your current residency program.
- Curriculum Vitae.
- Three Letters of Recommendation.
- USMLE Scores (Step 1, Step 2 CK & CS).
- Medical School Transcript and Diploma.
- Dean's Letter.
- In-training exam results, if available.
- Foreign Medical Graduates: ECFMG Certification, visa status.
[Edited on June 28, 2022, 3:45 pm EDT]

Psychiatry PGY-2

Active

05/13/2022

Kansas City University of Medicine & Biosciences-GME Consortium (KCU-GME ...

1105 E. 32nd Street
Ste. 2
P.O. Box 2526
Joplin, MO 64803-2526
Nauman Ashraf, MD

(417) 347-7603
Dustin Harrington

(417) 347-7603

Comments: Looking to fill 1 PGY2 position starting on 7/1/2022.
Requirements to apply as follows:
- Current good standing in program
- Curriculum Vitae (CV)
- Personal statement conveying
interest in Psychiatry Residency
- 3 LOR, at least one from current
program director
- Medical school transcripts
- USMLE or COMLEX transcripts
- ECFMG status (if applicable)
More Current Residency Openings
Current Residency Openings
214
Open Residency & Fellowship Positions
1619
Residency Swap Positions
10
Attending/Physician Vacancies

To view current vacancies and receive alerts of future openings:

Log In or Sign Up

View Summary of Openings: By Specialty - Most Recent.






Interested in publishing featured vacancies on your website?
Click here to easily get the HTML code.

---
ResidentSwap.org supplies featured vacancies to: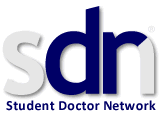 Add your website by syndicating Resident Swap's featured vacancies.