Featured Residency, Fellowship & Attending Physician Openings
To see all 175 residency & fellowhip vacancies, and 8 Attending Physician Vacancies, Log In or Sign Up.
Family Medicine PGY-2

Active

01/05/2022

OPTI West (Roseburg) Program

Roseburg Family Medicine Residency
2801 NW Mercy Drive, Suite 340
Roseburg, OR 97471

Heidi M Beery, MD

(541) 391-2908
Christina Alliman

(541) 672-9596

Comments: PGY-2 Residency opening available for July 1, 2022 start.

PREREQUISITES:
- Successful completion of PGY-1 year in an ACGME accredited Family Medicine residency program prior to start date.

Interested candidates should email the following (No phone calls or faxes please):
- A cover letter explaining your interest in this position and, if applicable, the reason for leaving your current residency program.
- Curriculum Vitae.
- Three Letters of Recommendation (letter from PD preferred).
- USMLE Scores (Step 1, Step 2 CK and Step 3).
- Medical School Transcript and Diploma.
- Dean's Letter.
- In-training exam results, if available.
- Procedure List
- Completed rotation list
- Foreign Medical Graduates: ECFMG Certification, visa status.
[Edited on January 5, 2022, 10:04 pm EST]
More Current Residency Openings
Current Residency Openings
175
Open Residency & Fellowship Positions
1527
Residency Swap Positions
8
Attending/Physician Vacancies

To view current vacancies and receive alerts of future openings:

Log In or Sign Up

View Summary of Openings: By Specialty - Most Recent.






Interested in publishing featured vacancies on your website?
Click here to easily get the HTML code.

---
ResidentSwap.org supplies featured vacancies to: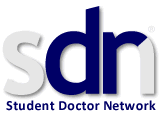 Add your website by syndicating Resident Swap's featured vacancies.