Featured Residency, Fellowship & Attending Physician Openings
To see all 283 residency & fellowhip vacancies, and 12 Attending Physician Vacancies, Log In or Sign Up.
More Current Residency Openings
Current Residency Openings
283
Open Residency & Fellowship Positions
1437
Residency Swap Positions
12
Attending/Physician Vacancies

To view current vacancies and receive alerts of future openings:

Log In or Sign Up

View Summary of Openings: By Specialty - Most Recent.






Interested in publishing featured vacancies on your website?
Click here to easily get the HTML code.

---
ResidentSwap.org supplies featured vacancies to: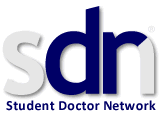 Add your website by syndicating Resident Swap's featured vacancies.